Home insurance claim rip-offs can happen. There are fraudulent agents, unscrupulous contractors and even company adjusters that can't be trusted. Any one of these can result in home insurance claims rip-offs.
How do home insurance claim issues happen? Is there anything you can do to protect yourself from becoming a victim?
1. Low Ball Settlements Offers 
Many home insurance claims end up with low balled settlement offers. Many times, a company adjuster will inspect the damage to your home and write an estimate that may really be an insurance claim rip-off.
It is important to remember that a claim settlement is a back and forth process between you and your insurance company. The initial estimate is based on only the damage the adjuster can see. Many times, the hidden damage is uncovered as the repairs to the home progress. 
2. Exclusions
Insurance policies contain many exclusions. Often the exclusions are used to deny claims. Policy exclusions can feel like you're being ripped off when filing a home insurance claim when you aren't familiar with your policy. The best way to avoid home insurance issues rom policy exclusions is to be familiar with your policy and what it covers and what it doesn't cover.
Here are some common policy exclusions to be aware of so you don't end up with home insurance claim issues. 
Animals: Home damage from animals is often excluded from home insurance policies. Animals and rodents can do extensive damage to a home and many times a homeowner ends up feeling like they were treated unfairly if their claim is denied. 
Examples of animal damage to a home can include damage to the attic caused by raccoons. Rodents can also nest in walls and damage wiring. 
Flood: It's important to remember that most home policies don't include coverage for flood. This is the source of many home insurance claim exclusions. Make sure you are covered for the flood by either a policy from the National Flood Insurance Program or a private insurance carrier that writes flood coverage. 
Wear and tear: Damage to your home caused by wear and tear is usually excluded on a home insurance policy. For example, if your pipe bursts because it has corroded, you may have to deal with this common home insurance claim rip-off. Your policy will help to repair any water damage resulting from the pipe burst, but the repair or replacement of the pipe itself won't be covered. 
3. Large Losses 
Most homeowners can settle their claims and don't have to deal with major home insurance claim issues, but the larger your claim the more likely you must be prepared to fight for your settlement to make it is settled in your best favor. 
Large home claims can be difficult and time-consuming to settle. Be prepared to submit a lot of evidence of the property you lost including receipts, serial numbers, and photos. Also, be prepared to work closely with insurance adjusters and contractors to get your damages taken care of.
Large property claims can feel like home insurance claim rip-offs because they take a long time to settle and there is a large amount of money at stake that your insurance company does NOT want to give up. 
4. Highly Valuable Items 
Many of your most valuable items may not be covered under your home insurance policy. So, make sure you have some extra insurance for these items. Highly valuable personal property such as fine art, designer handbags, and jewelry are not typically covered to full value under your home insurance policy. So, make sure you tell your insurance company about these items to get them insured properly.
5. Small Claims and High Deductibles
Many homeowners are selecting high insurance deductibles to offset increasing home insurance premiums. The problem is the higher your deductible the more likely common home claims will fall under the deductible, so your insurance policy will be of no financial help for these things. 
For example, say a tree limb falls on your roof and knocks off some shingles. The roofer gave you an estimate for $2,500 to fix it. The problem is your insurance deductible is $5,000 so your insurance doesn't help, and you can feel like you're getting ripped off. Select your home insurance deductible carefully and make sure you can afford to pay it if necessary.  
6. The Assignment of Benefits
Many Florida homeowners felt ripped off by signing an assignment of benefits agreements with unscrupulous contractors. This legally binding agreement allows a contractor to stand in the shoes of the policyholder and take over the claims process. 
Many contractors were submitting inflated estimates for repairs to insurance companies delaying the claim. Some were even pocketing the claim payment and not repairing the home. 
All homeowners should read carefully everything they sign when they are dealing with a claim to avoid these types of home insurance claim issues.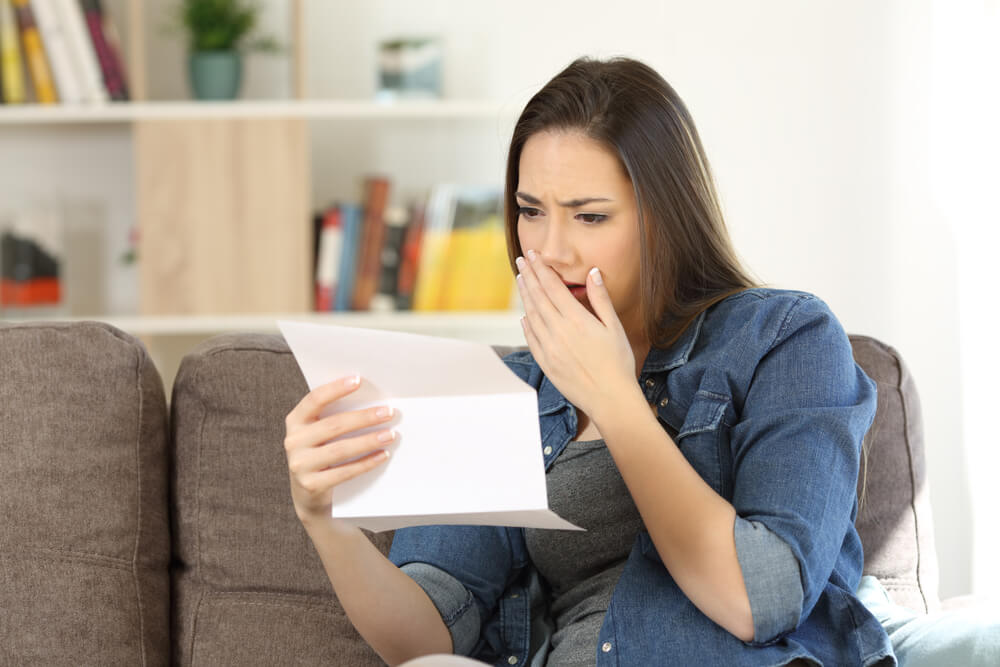 7. A Criminal Agent
Sometimes home insurance claim issues are truly criminal. In this case, an Orlando-based agent was pocketing insurance premiums that were meant for home insurance policies. The agent was already working under a suspended license and was using the premium dollars for her own personal profit. 
Getting caught in home insurance claim struggles is a worst case scenario for homeowners. Here are a few tips for avoiding problems when it comes time to file your home insurance claim.
Choose your insurance coverage carefully. Know your policy limits, causes of loss and deductibles
Choose your insurance agent carefully. Select an insurance agent or company with a good reputation. Look the agent up on Florida's Department of Financial Services to make sure their license is in good standing. 
Don't sign anything you don't understand. Be careful when signing claim documents. Make sure you understand what you are signing.