It's here, hurricane season 2019. It seems we can't go a day (or even a few hours) without an update on the storm situation. While it might be annoying, it's definitely good to stay in the know. And, if you've been ignoring the latest, know that the western Atlantic cities at greatest risk of storm surges in 2019 are currently believed to be New York City and Miami. Outside of that, we're anticipating a pretty normal year for our western Atlantic region.
For the eastern and central Pacific in 2019, however, an above-average storm season is expected, with eight to 13 hurricanes predicted and a total of fourteen storms so far – seven of which have made it to hurricane status. Of these, four have become major storms with high hurricane classification ratings – and the season isn't over yet on either side of the country.
But before we talk about what you need to know this year, let's quickly recap what happened during hurricane season 2018.
2018, just as is predicted for 2019, had an average storm season. With 15 named storms, eight hurricanes and two major hurricanes, that is classified as an average season. But that is still a lot of storms, so it is important not to discount the need to prepare , and get on top of that now.
Last year's storms were Beryl, Chris, Florence, Helene, Isaac, Leslie, Michael, and Oscar, with Michael being a category 5 that had top winds estimated at 160 miles per hour.
Hurricane Michael was also the deadliest storm of the 2018 hurricane season, responsible for 59 deaths. Michael was responsible for a total of 16 direct deaths and many indirect deaths. And Florence, while only a category 1, was also quite deadly. Florence was responsible for 52 deaths in total (22 direct, and 30 indirect).
More deaths took place after Michael and Florence than what took place during the actual storms. These deaths were caused by traffic accidents, medical incidents, and falls, that were all made worse due to post-storm conditions.
The point of sharing this sad and quite morose recap is to solidify the severity of these hurricanes, regardless of category. Floodwaters are very deadly and are the number one cause of death during and after hurricanes. In fact, of the 16 direct deaths related to last year's Hurricane Michael, five were related to storm surge and another five from freshwater flooding. In the case of Florence, 17 deaths were blamed on freshwater flooding.
And while the floodwaters are definitely the biggest contributor to those who lost their lives during and after the storm, it is important to note that for both storms, 11 people died due to falling trees. So the message here is quite simple; these hurricanes need to be taken seriously, and when an evacuation order is given, it needs to be followed.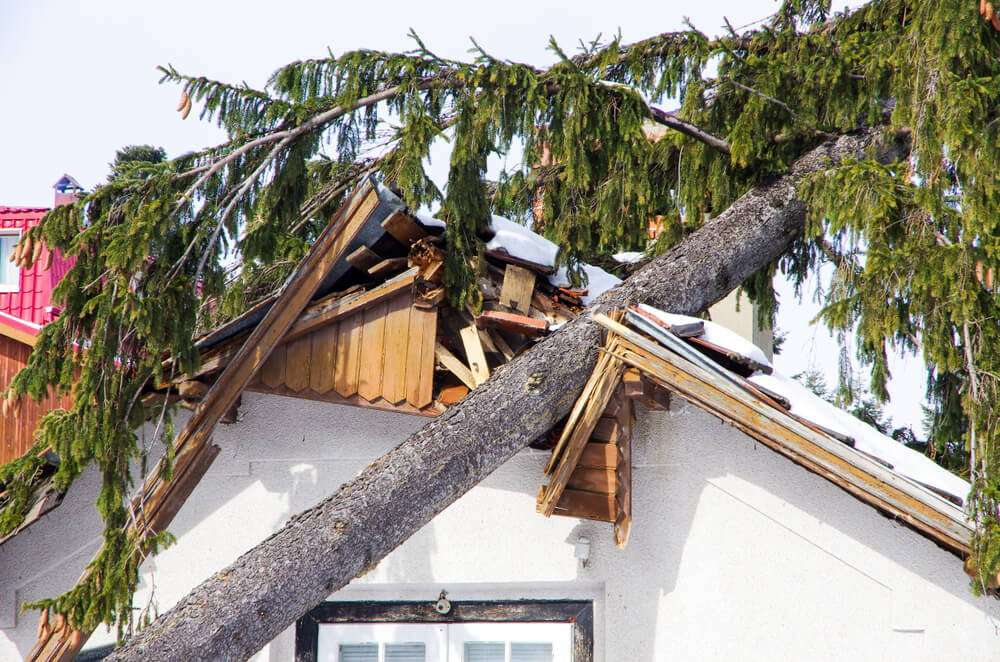 5 Things You Need To Know About The 2019 Hurricane Season
Now that hurricane season is here, it is critical that you are properly educated and informed on critical information that can help keep you and your loved ones safe.
Hurricanes can pick up speed and gain strength rapidly. So, while there may be forecasts for a lower category storm or even a tropical storm (the classification before receiving hurricane status), the storm can become quite deadly, quickly. As a historical example, Hurricane Opal that hit in 1995 was a category two storm on the evening of October 3. But, by the morning of October 4, she had turned into a category four with winds topping at 150 miles per hour. Because the storm has manifested so quickly, authorities were unable to properly inform residents, which created serious chaos as last-minute evacuations created for jammed roadways, hindering the ability for people to get out of town.
It is critical to prepare early and prepare properly. If you live in a hurricane zone, then you know that you are not the only one. And, there are only so many stores that can provide supplies, both essential and non-essential, to all of the residents. Therefore, it is not uncommon for local retailers to run low, if not run out of, common staple items like bottled water and various non-perishable goods. If you wait until the last minute to prepare, you may find that you will be exorbitant prices, or be unable to stock up on the things that you will need. As a reminder, the Centers for Disease Control and Prevention (CDC) recommend a minimum of five gallons of water per family member. And, a three to five-day supply per family member of non-perishable food items is recommended. Items such as peanut butter, granola bars, breakfast bars, cereal, and canned fruits, tuna, and vegetables work the best.
Understand how forecasters make their predictions. It is no surprise that we rely on meteorologists and weather forecasts to let us know what to expect of a coming hurricane. And unlike the 1995 situation with Hurricane Opal, it is far easier today to provide communication to those in the hurricane's path. However, while forecasters use a variety of storm models to predict storms, there is no way to 100% account for mother nature and what she may bring. Thankfully, storm track forecasts have improved in accuracy in recent years, but it is still difficult to capture all the variables that actuate a the intensity of a storm. This means that you need to stay tuned in to news reports. If you don't have one, invest in a weather radio, and ensure that you have a weather app on your smartphone. But do not rely completely on your smartphone for information. In the event of a storm, cellular towers are likely to be impacted, meaning your signals can be disrupted.
Know the benefits (and risks) of reliance on social media. In a survey conducted by Reddit approximately ten months ago (September 2018) of 4,581 survey respondents, 68% of respondents indicated that they receive their news from social media. Yet at the same time, the majority of those who get their news from social media also indicated that they believe the news to be inaccurate. Additionally, according to the Pew Research Center (who managed the aforementioned survey), more Americans are now getting their news from social media than the newspaper. This creates an interesting predicament for the dissemination of tropical storm and hurricane-related news. With the average social media user spending over two hours per day on various social platforms, it is no surprise that people will post and receive updates about the weather on those same platforms. But, because often time people will post information to their social channels without verifying for accuracy, this means that people in at-risk hurricane areas can easily be misinformed. On the flip side, social media provides an excellent opportunity for those impacted by a hurricane to provide updates to family and friends that they are well and unharmed. So, the message here is to use social media wisely and to always double-check facts.
When told to evacuate, follow the orders of authorities. While many homeowners feel the need to protect their home or property, or those who have ridden out a hurricane in the past have fared just fine, it doesn't mean that the same will hold true for a 2019 storm. In some situations, evacuation might be recommended but not mandated. And, in other situations, it might be recommended that you stay at home, as emergency personnel deems it more dangerous to leave. Regardless, it is important to follow the guidance of local authorities, who work closely with FEMA and local news experts to determine the best way to keep residents safe.
If you need to evacuate, take only what you need. Make sure you have your mobile device and a charger, prescription medications, identification, important papers, and cash. If you have properly prepared, you will also have prepared an emergency supply kit that is ready to go for whichever vehicle you will use. This kit should include:
Canned and boxed food
Flares
Jumper/ booster cables
Maps – do not assume the maps on your mobile device will be active
Roadside emergency kit (these can be purchased ready-to-go online or in most local hardware or home improvement store)
A stocked first aid kit with instructions
A portable fire extinguisher
Sleeping bags – one for each member of your family. As these items can be bulky, have them packed and ready to go near your front door so that you can grab them when you depart.
Flashlights (one per person) and enough batteries for each
Also, before you go, turn off the water, gas, and electricity, which can help to protect your home for unexpected fires.
If you are ordered to stay home, or if you elect to stay home to ride out the storm, be sure to do the following:
Stay tuned to the weather radio and weather applications on your mobile device so that you are up to date on the latest weather conditions
Do not venture outside. Wait for clearance or direction from local emergency personnel. It is possible for there to be a lull in the storm, which may make it seem like the storm is over and it is safe to go outside. However, tropical storms and hurricanes can change quickly, and you could be injured by flying debris.
Be prepared to leave if new orders are issued to evacuate.
Vacation Planning During Hurricane Season
If you don't live in the hurricane zone, it is likely you are not as familiar with the conditions that can present themselves at any given moment. If you are planning a vacation to any tropical ocean-side area during the months of June to November, make sure you properly research predicted weather conditions. While by no means does this mean that you should not plan a trip to the ocean during this time of year (tourism is a key source of income, and is often the primary source of income, in tropical areas), it is a time to consider purchasing trip insurance which can provide extra protection, as well as a guaranteed refund, in the event that your plans need to change.
In the United States, high-risk areas run between New Orleans, along the south-eastern coast, and then up the east coast to Delaware. This includes the entire state of Florida, all islands in the Caribbean, western Cuba, the northern Bahamas, and the northern tip of the Yucatan.
Resources to Help you Through Hurricane Season 2019
At this time of year, it is common for articles to abound regarding hurricane readiness, and this piece is no different. If you are looking for additional resources, the Ready.gov/hurricanes site provides excellent information on what you need to do to prepare for a hurricane, including information such as:
What to do when a hurricane is 36 hours from approaching
What to do when a hurricane is 18 to 36 hours from approaching
What to do when a hurricane is six to 18 hours from approaching
What to do when a hurricane is six hours from approaching
How to survive during a hurricane
How to be safe after a hurricane
The site also provides a wide variety of content including a hurricane preparedness kit, and information from the National Weather Service. Resources to help you create your own playbook, communication tools, and more are readily available.
Make sure that Bulldog Adjusters is a core part of your Hurricane Season emergency kit. If your property is damaged as a result of a storm, let us help! We'll get you the largest possible settlement from your insurance company. Contact us today to learn more!