Are you wondering about roof replacement costs? Is the worry of roof replacement cost keeping you awake at night?
There are many things to think about when considering roof replacement costs. While some costs are obvious and clear from the start. Other costs can be hidden and difficult to calculate.
So, if you are wondering about what roof replacement costs will be for you when its time to replace your roof, here is a little guide that will show you what to expect.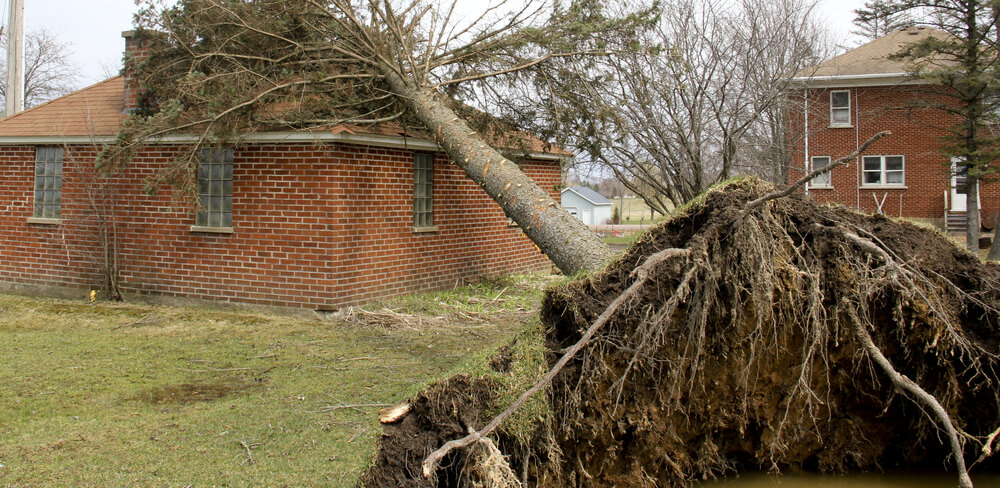 Roof Replacement Costs on Average.
The average homeowner can and should expect to replace their roof at least once. The average shingle and asphalt style roof has a life expectancy of about 20 years. A slate, copper or tile roof can last about 50 years and a home roofed with wood shake has about a 30 year life span.
So, in the average course of a 30 year mortgage, a homeowner can expect to replace a roof – completely or at least partially.
If you live in Florida, where we have hurricane season for six months out of the year – heavy winds and high rain can mean higher roof replacement costs. Many Florida homeowners must deal with missing shingles, roof leaks and other damage.
What drives roof replacement costs?
Roof replacement costs can be affected by several things – including where you live. When you are trying to estimate your roof replacement costs there are a few things you should consider.
Since a roof replacement or upgrade is one of the costliest projects a homeowner can face, most homeowners would like to know what roof replacement costs may be, so they can prepare.
But roof replacement costs can range from as little as $5,000 up to $25,000 and more depending on several factors.
So, what are some of the factors that will determine what your roof replacement costs will be?
Where you live: In what part of the country you live can determine your roof replacement costs. If you live in the South, you will likely pay less for a roof replacement than a resident in the Northeast. Contractors charge different rates in different parts of the country and material costs can also vary.
The size of your roof: Of course, the size of your roof is going to partly determine your roof replacement costs. The basic calculation for roof replacement costs is by square footage. So, the larger your roof, the more expensive your roof replacement costs will be in general.
The complexity of your roof: The type of roof you have will also help to determine your roof replacement costs. If you have a steeply pitched roof there may be extra costs as that type of roof is difficult to work on. A flat roof on the other hand is easier for a roofer to work on and may be less expensive to replace. Flat roof owner? Don't celebrate yet. Flat roofs tend to need more maintenance throughout their lifetime.
Roof features: What type and how many features you have on your roof will also be a consideration when calculating roof replacement costs. Features such as skylights and chimneys require extra work and material. These will add to your overall roof replacement costs.
Hidden Roof Replacement Costs.
When calculating roof replacement costs, some costs are easy to overlook, and many homeowners may forget about them.
Removal of the old roof material: Contractors will charge for removing the old roof material. This is something that should be accounted for when you are considering your roof replacement costs. Contractors may also charge some type of disposal fee for the disposal of the old roof material.
Changing roof material: If you decide to replace your shingle roof with a heavier roofing material such as tile – you may encounter hidden roof replacement costs. When you replace your old roof material with a heavier material such as tile, you will need to have your roofing frame inspected to ensure it can support the extra weight. The frame may have to be strengthened and reinforced.
How to Keep Roof Replacement Costs Down.
Shop around: Roof replacement costs can vary from contractor to contractor. So, shop around and get the best price you can find. Many roofing companies will run specials or offer financing.
Choose your contractor carefully: Shopping around is a great way to keep roof replacement costs down, but the cheapest isn't always the best. Make sure the roofer you select is licensed and insured and has a good reputation. Going with the cheapest roofer that isn't a licensed contractor may save you money in the short run but can be very expensive in the long run if the work isn't completed properly.
Go with asphalt and shingle: Asphalt and shingle roofs are by far the most common, and one of the least expensive. If you like the look of a shingle roof, asphalt and shingle material can help keep your roof replacement costs down.
Mind the Trim When Calculating Roof Replacement Costs.
If you have trim that needs to be replaced, that should also be included in your calculation.
You may have to consider fascia and soffits when determining how much your roof replacement costs will be.
Fascia: Fascia is a decorative edge of the roof that attaches to the beams and protects them. If your fascia is highly decorative, it may have to be custom cut to be replaced. This type of customized fascia can add to your roof replacement costs.
Soffits: Soffits are vents that are located under a roof's under hang. They serve to circulate the attic air. They are often damaged by water leaks or they can get clogged. They also may have to be replaced with your roof if they are damaged or clogged.
Roof Replacement Cost Can Vary.
Roof replacement costs can vary depending on your roof shape, type of roof and the condition of your trim. Contact Bulldog Adjusters for an estimate. If you need help with a roof damage insurance claim, contact us.