Houseboating continues to be a popular way to combine living and a love of life. And many people know that being around water is calming for the body and mind. Apart from the beautiful scenery of a lake, river, or the ocean, living on or near water boasts many benefits. Many houseboat owners tout the benefits to their health and that living near the water cleanses their soul, and provides a sense of peace and tranquility. Living by water can indeed enable a happy and healthy life.
If you are considering living on a houseboat, you have likely spent some time considering the pros and cons of such a lifestyle. Houseboat ownership can save you money if you decide to live aboard full time and not maintain a home on land. Not only is the cost of a houseboat less than the cost of a home on land (and you don't have to pay property taxes each year), if your houseboat is your primary residence and is the designated collateral for the loan associated with it, you and have the interest you pay on the loan deducted on your annual tax return.
Houseboating also provides mobility in that you can go anywhere (on water) in your home. This means that depending on the body of water in which you live, you can relocate quite easily. And, if you want to move even further, houseboats can easily be relocated to other bodies of water, almost anywhere in the world.
Yardwork is virtually non-existent, you can catch your meals right in the comfort of your own home, and you'll find nature at your doorstep, literally. While all of this seems too good to be true, it isn't. But how can you make sure that your houseboat is a safe haven for you and your family? The answer is all about your houseboat's home insurance.
Home insurance for your houseboat
In the least, you will need to take out a liability insurance policy on your houseboat. Liability coverage will provide you with financial protection in the event you are at fault for someone incurring bodily injury or property damage while on or using your boat. This coverage will also help to protect your investment in your houseboat if someone other than you is at fault for the property damage and doesn't have the sufficient insurance to cover your expenses.
Houseboat insurance, however, is not inexpensive. If your boat is more than ten years of age, the insurer will conduct a survey which will depend on the value and size of your boat. The survey is designed to assess your houseboat in several ways including its current value, condition, and seaworthiness. And the actual cost of the survey will vary based on the length of the boat.
If you decide to insure, finance, or sell your houseboat at any time, the survey will become important as the findings of the survey help assign a value to the houseboat, so that you can find a buyer or lender.
Houseboat insurance usually comes with two types of coverage.
Actual Cash Value (ACV): This type of policy considers the depreciated value of the houseboat at the time a claim is made. The depreciation is then deducted from the total value of the claim before the claim is paid out.
Agreed Amount Value (AAV): This type of policy pre-determines the value of the houseboat, and also assigns a value to the hull and all other attached equipment. Therefore, houseboat owners will need to thoroughly document all parts of the houseboat with the corresponding values. If you make a claim, the insurer will pay the total agreed amount for the damages.
Because a houseboat faces the same risks as any other watercraft, insurers treat houseboats the same as boats, and not as houses. Some insurers may not want to provide insurance coverage if you live solely on your houseboat so it is important that you have the right amount of coverage for your houseboat before you list it as your primary residence.
What kind of insurance to get
Having the right amount of houseboat insurance is vital. Your houseboat insurance must have coverage that will protect you financially. Not only that, you need to ensure that you have the right amount of liability coverage for accidents on your boat or for damage that you may cause, even if by accident, to another person or their property.
Typical coverage options include:
Medical payments: Coverage for injuries to you or your passengers
Comprehensive: Coverage for damage caused by theft, storms, sinking, capsizing, fire, collision, and vandalism, etc.
Watercraft liability insurance: Coverage for injury to people and damage to property during the operation of the houseboat
Uninsured boaters: Coverage for damage related to a collision that is the fault of an uninsured boater
Roadside assistance and towing: Coverage for towing the houseboat both on roadways and on the water
Fuel and oil spill liability: Coverage for the cost of fines and clean-up operations from fuel spillage
Fishing equipment: Coverage for the cost of lost fishing equipment
Wreckage removal: Coverage for the cost of removing the wreckage or debris left behind from a mishap or collision
Personal effects: Coverage for damaged or lost personal articles of a significant value
Living expenses: Coverage of living expenses while the houseboat is being repaired
Your specific coverage options may be different than what is outlined above depending on the insurer you choose, where you live, and the length of time you plan to spend or reside on your boat. Those who live full-time on a houseboat will have very different insurance needs than rental companies that provide houseboat rental to customers. It is important to have a very thorough discussion with your agent to make sure you're getting the coverage that you will need to protect your finances.
Typical repairs needed for houseboats
With any home, you can expect that you will need to pay for some repairs every once in a while. Everything ages and is subject to damage from typical wear and tear, and houseboats are no different. And just as you need to refresh or repair your home exterior on occasion, you will also need to take care of the exterior of your vessel.
In most cases, houseboats are constructed from either fiberglass or wood. Manufacturers do occasionally use metal such as steel and aluminum, but these materials are less common on houseboats due to their tendency to rust. And though there are benefits to both fiberglass and wood, most houseboat owners and buyers prefer boats built with fiberglass. Fiberglass is also popular in airplanes and race cars due to its light nature and its strength and durability. For boats, in particular, fiberglass is great as it is largely maintenance-free. It is also often a bit easier to get financing and insurance for a fiberglass boat because of the lower risk of damage.
Regardless of whether or not your houseboat is made from fiberglass or wood, it will require a certain amount of maintenance. Houseboats all have holes in the hull (called through holes) that let outside water into toilets, showers, and sinks. Houseboat owners need to check these systems regularly for any leaks because similar to a home on land, extra water let into these systems on a houseboat will flood the interior and cause extensive damage.
Other areas that will require maintenance include:
The engine(s)
The boat's hull and topsides
Electrical systems
Plumbing and HVAC systems (as applicable)
Moving parts (like hinges, tracks, and zippers)
Canvass and upholstery
Houseboat living – when a boat is not a boat
Back in early 2013, the media went crazy after a Supreme Court ruling indicated that Floridian Fane Lozman's floating home was a house, not a boat. As a result, the city marina where Lozman kept his boat docked could not seize the structure under federal maritime law. In Lozman's case, he had had the boat completely remodeled to look and feel more like a house on the water than a boat. This particular houseboat had French doors on three sides, a bedroom, closet, bathroom, sitting room, and full kitchen, along with a second-level office accessed via a stairway, where Lozman worked full-time as a commodities trader. The "boat" had no self-propulsion, could not generate electricity independently, and didn't even have a rudder or steering mechanism. To move the home on water, it had to be towed.
To determine whether Lozman's houseboat was indeed a boat or vessel, the court reviewed the physical aspects and usage history of the floating home. Since the boat had several physical attributes such as rooms similar to living quarters and French doors instead of watertight portholes indicated to the court that the floating home was not created for maritime transport. Further, the boat's lack of a rudder and its inability to independently produce electricity, added to the fact that it could only travel if towed led the Court to determine that the floating home was not used for transportation. In short, the Supreme Court found that no attributes of Lozman's boat, other than its floating ability, indicated that it had been designed for transporting people or things over water. Therefore, in a majority vote, the Supreme Court reversed judgments from lower courts in holding that Lozman's floating home was not a vessel under admiralty law. Therefore, the city had improperly seized Lozman's floating home.
However, Lozman's story is a unique one, and not one that most houseboat owners should follow as a way of determining whether or not their home is a floating home or a houseboat. And, in reality, most houseboat owners don't try to contest this notion, as they are satisfied or accepting of the regulations and legal requirements for houseboat ownership and an indication of such as a primary residence.
Questions to ask when seeking insurance for your houseboat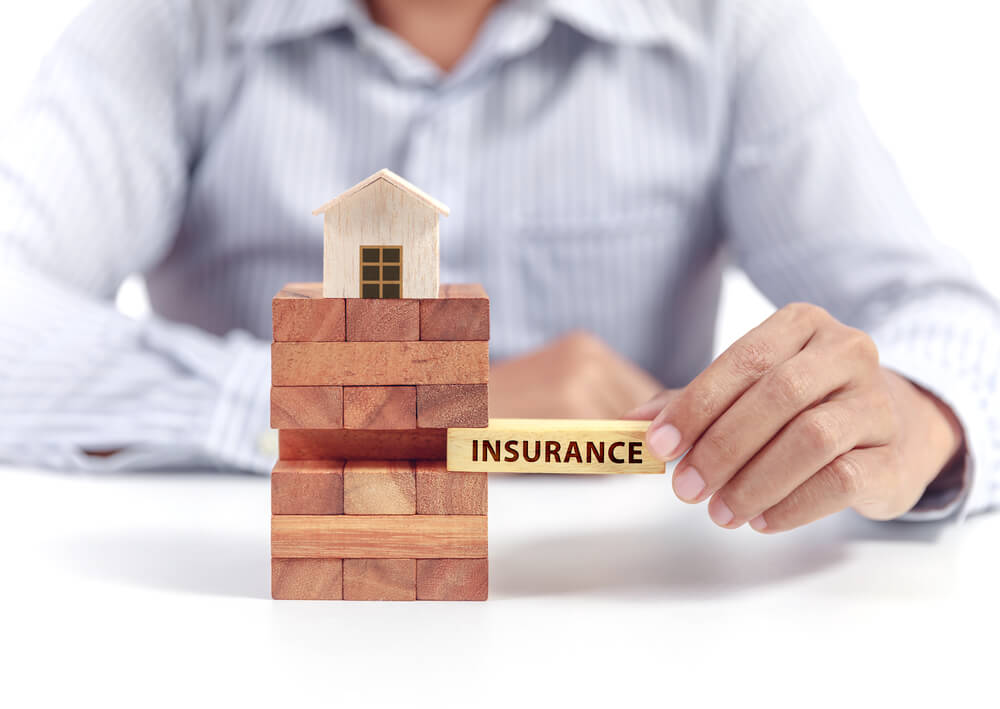 If you are looking to take to the waters in a new (or new to you) houseboat, you will want to ensure your investment is properly protected. When it comes to houseboat Insurance, you will want to ask your insurance agent some important questions ensure that your insurance coverage is what you need should you have the need to make a claim in the future.
Some of the most common questions asked when house boaters look for coverage are centered around the amount of houseboat insurance needed and whether or not they will be protected if they cause injury or become injured while on the boat or operating the boat. And unfortunately, even house boaters cause incidents every year that cause injuries and property damage. Thus, it is important to have adequate liability insurance.
It is a good idea to get an understanding of what liability insurance is, what it covers, and how much coverage is needed to protect your financial welfare. Liability insurance protects you if something disastrous should happen, and you are at fault. For example, in the event of a severe injury or fatality due to your actions or negligence, the appropriate amount of liability insurance will protect you financially.
How often will you need to conduct a marine survey?
What are the territorial limits for navigation?
What is your lay-up period for winter storage (if needed)?
How much liability coverage is needed for property damage and personal injury?
What is the deductible, and how is it calculated?
What is your liveaboard coverage?
Are discounts offered for Power Squadron graduates?
What incremental coverage is available for personal watercraft (PWC) or dinghy?
Finally, you may also want to consider an umbrella liability insurance policy provides a safety that comes at a relatively low cost and kicks in to help cover unforeseen costs. Typical boat liability insurance policies have a cap somewhere between $100,000 and $1,000,000 and an umbrella liability policy will provide significantly more coverage. As a result, this can provide additional peace of mind that coverage will be there in the event of an unforeseen circumstance.
If you want to know what Bulldog Adjusters can do for you and your houseboat, why not reach out?