Rubber roofing is increasingly popular for homes with a roof pitch of less than four in 12. This type of roofing is great for flat roofs where options are limited and is especially helpful during the hurricane season. Rubber roofing is constructed of recycled tires, slate dust, and sawdust. The actual roofing material usually comes in rolls which are installed in long, overlapping sheets on flat roofs. However, rubber roofing is also available in shingles to provide the appearance of slate tiles.
How to protect your roof during hurricane season
Now that we are in the midst of hurricane season (June 1 – November 30), you must make sure that you're taking precautions to protect your home, and your roof, from potential bad weather. It's inevitable that another major storm is right around the corner, and it is always best to hope for the best, but be prepared for the worst.
Your roof experiences the most strain of any other surface on the exterior of your home. It should not be surprising that roof damage is the most common type of insurance claim after a hurricane. Here is a quick checklist of things that you should keep your eye on to make sure your home and roof are well protected and ready for the season, regardless of the type of roofing material on your home.
If you have an attic, conduct a walk-through to inspect the ventilation and to seek out any loose or compromised areas such as eaves, soffits, and gable vents. Take this opportunity also to look for signs of previous water intrusion such as stains, damp wood, peeling paint, moist insulation, or mold. Issues in your attic should be addressed promptly to ensure that the heavy rains and winds that are associated with a hurricane don't make their way into your attic, thus causing further damage.
If you have gutters, check to ensure that the gutter system is not backed up or clogged with leaves or other outside debris. If water pools in your gutters, it can increase the risk of the water making its way into other areas of your home. So, take the time now to ensure that your gutters are clear so that they will operate efficiently during heavy rainfall.
Check your rood for loose tiles or shingles, and look for obvious signs of damage in your rubber roofing (especially tearing or gapping). If roofing tiles or shingles are damaged during the storm, or if your rubber roofing is weakened in any way, your home will become more vulnerable to water damage. Tiles and shingles should be secured with caulk, screws, or nails to keep your home safe from invading water.
Check for rust spots, cracked or worn pipe boots, loose anchoring, shingle granules, detached metal connections, exposed nails or any other signals that your roof is beginning to wear or near its end of life. A compromised roof won't stand much of a chance in the event of a moderate, or even worse, a major storm. Thus, if you find that your roof is in need of replacement, it is better to have it done before the next storm hits (and ideally before hurricane season begins).
Take time to clean your yard and secure loose items. This includes patio furniture, swing sets or portable playgrounds, trampolines, etc. Taking the time to secure your outside belongings will help prevent items from being picked up by the strong winds and turned into projectiles that could put your roof at risk.
Make sure your trees are trimmed back, and any dead limbs or branches are removed and properly disposed of. Throughout the high winds that run rampant during a hurricane, these can easily be blown off and fall on your roof, even piercing your rubber rood, causing severe damage.
Consider installing hurricane straps and/or gable ends. These can be installed on your rood to provide it with extra strength, especially if an extra-strong storm is expected. These straps will provide added strength and you may even receive a discount on your homeowner's insurance if you have these items installed.
Install a secondary water barrier to reduce the likelihood that water can get into your attic or other areas of your home. As with the installation of hurricane straps, this may also make you eligible for reduced homeowner's insurance premiums.
The advantages of rubber roofing
Most homes throughout the United States have asphalt shingles which are designed to last for 15 – 20 years and will likely require some repairs during that time. Rubber roofing, however, requires far less maintenance and is intended to last for 30 – 50 years. One of the key advantages of rubber roofing is its durability and resistance to cracking during extreme weather conditions. Plus, when roofs are flat or have a very low pitch, the water does not run off as quickly which can cause water to get underneath shingles that have not been well sealed. 
Constructed of rubber and plastic polymers, rubber roofing (EPDM) is quite economically friendly as it constructed of recycled tires, slate dust, and sawdust. Rubber roofing can be installed where typical asphalt roofing cannot or where asphalt roofing will not be able to withstand mother nature, due to its flexible nature.
Rubber shingles, while usually more expensive than shingles, are less expensive than slate shingles and are equally fire resistant. The full cost of installed rubber roofing will vary greatly depending on the location of your home, the specific materials selected, and the difficulty or complexity of your installation. But directionally, single-ply rubber roll roofing runs an estimated $2.50 to $5.00 per square foot installed. The use of high-end materials or an exceedingly complex installation could drive that price up to $10.00 or more per square foot. For estimation purposes, a rolled rubber roof of 1,500 square foot roof should cost between $4,000 and $15,000. Rubber roof shingles, on the other hand, usually cost between $4.00 to $8.00 per square foot, which translates to a cost of $6,000 to $12,000 for a 1,500 square foot roof.
Rubber roofing is relatively easy to install in comparison to other roofing types, especially when going with the rubber roofing roll. A seamless roll is cost-effective and highly energy efficient too as it is unlikely to leak or crack with no seams for water to flow underneath. Shingles, however, need to be nailed down similar to traditional shingles would and come at a higher expense than rolls for obvious reasons. Rubber shingles, on the other hand, are significantly lighter in weight than slate or asphalt shingles.
Rubber roofing is highly advantageous to severe weather and thermal shock. When your rubber roof is installed properly, it will not crack or become brittle even in severely hot or cold weather. Further, it can stand up to hail and shows an impressive resistance to ultraviolet radiation and cyclic fatigue. Your rubber roof is designed to last a very long time. You will be pleasantly surprised at the low maintenance required, and that little is needed in the way of upkeep either. If you do come across a crack or leak, you will most likely be able to fix it on your own by covering it with a latex sealant.
The disadvantages of rubber roofing
While there are many perceived advantages to rubber roofing, some experts have found that those same items can be viewed as disadvantages. Before selecting any type of roofing, you must be well informed both in what you are purchasing, but also in the skills of those who will be doing the installation.
In many states, EPDM or rubber roofing can be installed by self-titled contractors who are not certified or trained. While many of these installers can be highly skilled, they are not backed by any industry or training standards that help installation align to any conformity. That can mean inconsistency in the quality of work, and can lead to problems down the road as installers who are not certified or properly licensed are less likely to stay in business long term. So, if you do have a serious problem with your roof within a few years of installation, you may not be able to call on the original installer to conduct the repairs. It is easy to find and purchase EPDM, and anyone can get the materials and accessories for a rubber roof from a local home improvement store. 
As we said before, rubber roofing is inexpensive, and in many cases, people associate inexpensive in price with cheap or poor quality. No special installation tools or equipment are needed to get your roof in place. In fact, other than the materials, some paint and a hand-roller are all that a contractor really needs. While this could be viewed as an advantage, it can bring into question again the quality of the actual installation work.
Rubber can shrink, which in turn can lead to a leak. After a few years, and especially in extreme heat, roof membranes can shrink and pull away from parapet walls, flashings, corners, drains, etc. Leaks can then start to penetrate weak points, and can be of considerable concern on a larger roof. 
There are various arguments about just how much maintenance is required for a rubber roof. On the one hand and as mentioned above, maintenance can be relatively easy, and the roof can last for a long time.  And, to that end, even if your roof is installed correctly, you will need to perform routine maintenance to avoid leaks and ensure you can get that 30 – 50-year lifespan. As seams start to come apart, the roof will need to be inspected at least once every 12 months to ensure they are intact, and speedily repaired. If you are unable to conduct the inspection yourself, then there will be costs associated and those costs can add up over time. 
Rubber is not very environmentally friendly. Manufactured from oil-based byproducts, it requires heavy energy consumption during production. Rubber increases greenhouse gas emissions as well. Not only that, but black color membranes, which are the most common and least expensive, are not energy-efficient. The dark colors attract ultra-violet radiation from the sun and raise the ambient temperature within the home. As a result, homeowners experience increased energy costs to cool their homes during the hot months.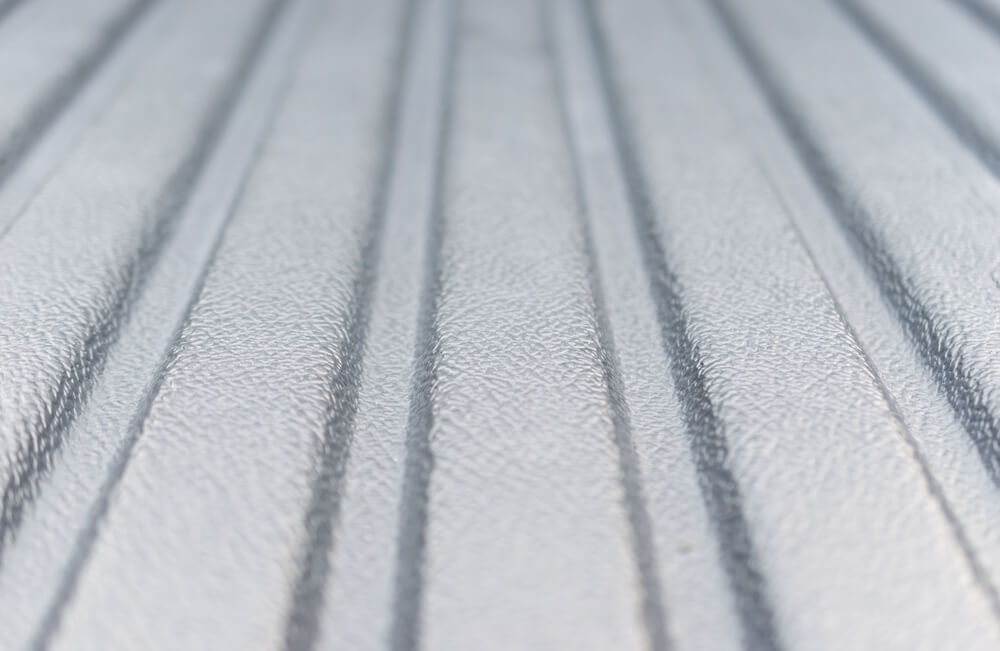 When a new roof is needed
If you live in the hurricane zone or anywhere that severe weather is common, your roof can really take a beating. So, it is important to check your roof often, regardless of the materials. Even if replacing your existing roof with rubber materials, getting a new roof is not a small matter. Even the easier of roof installations can take time, and obviously, it comes with an expense.
If you are not sure what to look for to determine if you need a new roof, here are some things to look for:
The foundation of the roof system seems to be sagging
Leaking or signs of water damage
Exterior (daylight) is visible through the gaps in the roof
Shingles are loose, buckling, or missing altogether
Shingle granules loose in gutters
Taking care of these issues will be very important before the hurricane season arrives.
Rubber roofs are built to withstand extreme weather conditions
Rubber, or EPDM roofs, are able to withstand extreme weather and are greatly affordable. EPDM has a smooth surface which looks like a well-polished, black-colored flooring. Rubber roofing does not have erodible surface granules, like asphalt and tar and gravel materials that need replacement or repair over time.
When rubber roofing is installed, contractors apply the materials for flat roofs in seams. Each seam is designed to overlap another by 15 inches. This process helps to create an impenetrable seal on the roof of the property. EPDM generally has a black color that limits its UV and heat-resistance capabilities. EPDM-roof color variants are popular to add better curb appeal and aesthetics rather than going with the common and standard black. The durability, lifespan, and hailstorm and severe weather resistance make rubber roofing an excellent and economical choice as well as an aesthetically pleasing option for any property.
If your roof has damage from storm – whether or not you're using rubber roofing – and you need help with the insurance process: contact Bulldog Adjusters to find out how our adjusters can streamline the insurance claims process for you and take on some of the hassle!