The Basics – What does a Public Adjuster Do?
When it comes time to file an insurance claim, many homeowners don't understand the process that they need to take or the various professionals that will be involved along the way. And while many homeowners have heard of insurance adjusters, many have not heard of public adjusters, or they think that this role is one and the same.
A public adjuster is actually a critical component of the claims process and someone guaranteed to help homeowners when they have damage to their property. But what exactly does a public adjuster do? Public adjusters are actually in business to represent the general public and not the insurance company. They specialize in managing the various components of an insurance claim on behalf of the insured party.
Whereas an insurance adjuster works for the insurance company and is accountable to inspect, appraise, and adjust an insurance claim so that a settlement can be reached, a public adjuster does the opposite, and is hired by, and works for, the claimant.
The majority of states in the United States regulate and require licensing for public adjusters, abiding by the Public Adjuster Licensing Model Act. This act governs the procedures for the licensing of these public adjusters and creates consistency in their duties as well as in their restrictions. Presently, public adjusters are not allowed in the states of Alabama, Arkansas, Alaska, South Dakota, Virginia, or Wisconsin.
In most cases, public adjusters have been employed in the past by insurance companies and are therefore intimately familiar with how insurance companies handle claims, both in the process as well as in how they determine how much will be paid. This past experience is an extreme benefit to policyholders, as when they elect to hire a public adjuster for help with a claim, they can ensure that nothing is missed in the process and they can get the best settlement possible.
The Benefits of the Public Adjuster
Public adjusters bring many benefits to the insurance claim process and can remove a serious amount of stress from the policyholder who is often confused about what they need to do, and how to ensure that their settlement covers the damages or allows for replacement, without creating an extra burden on their pocketbook.
When claimants hire a public adjuster, they are more likely to receive a higher settlement or payout.
Your public adjuster will take most of the burden off your plate, which helps to reduce policy-holder stress.
Public adjusters are well versed in the insurance industry and make sure all critical details are managed and they miss nothing in the process.
If hiring a public adjuster after an insurance company denied an initial claim, they have the ability to scrutinize the initial claim to determine if mistakes were made, or if anything was missed. Thus, many policy holders find that they can reopen a case, and are later rewarded with a settlement.
Because these adjusters bring their years and years of knowledge in the industry, they can help you get through the process faster, so that your repairs or replacement can get started sooner.
What do home insurance policies usually cover?
Without a doubt, home insurance policies are confusing. When you take out that policy, you probably feel good that you will be covered in the event something goes wrong. But many homeowners find of the hard way, at the worst possible times, that they do not have the coverage that they thought they did.
In the least, most home insurance policies are designed to cover the following catastrophic situations.
Damage from smoke or fire
Damage from the weather – strong winds, tornados, hail, etc.
Damage from water – but not necessarily flooding
Theft of personal property
Vandalism and related disturbances
Damage from winter conditions that cause an excess build up of snow or ice on the roof
Explosions (such as from a gas appliance)
Many policies will also include a provision for the property inside the home, or on the property on which the home has been built. This can include fences, porches, decks, outbuildings, etc. And, your policy will often include some sort of per diem or living expense coverage in the event you are not able to live in your home while reparations are being made.
In most cases, your insurance policy will not cover the following:
Floods or earthquakes
Landslides, mudslides, and sinkholes
Damage due to warfare, civil unrest, or nuclear accidents
Neglect by homeowners
When purchasing a homeowner's insurance policy, it is important to ensure an accurate and adequate amount of coverage, without going overboard, so that you have what you need at the time you need it.
What do insurance companies not want homeowners to know?
Unfortunately, while insurance companies are indeed regulated, it is often the case that there are coverage items left unsaid in conversations with policy owners, which can cause issues later. Insurance companies make money from underwriting income, which is why they often invest in premiums, stocks, bonds, etc. Part of their strategy is to grow their profit by the premiums you paid, especially when those premiums are left untouched. Thus, these insurers are under extreme pressure to ensure they pay as little as possible in the event of a claim.
Insurance companies are pressured to ensure there is never an overpayment on a claim.
Insurance adjusters are often informed to remove certain items in the house for replacement purposes.
Insurance adjusters often have several hundred claims to manage, and yours is just one of them. While the adjuster will likely be kind and outgoing, it doesn't necessarily mean that it will result in the settlement that you need.
Insurance adjusters are often to get ahold of, and sometimes, this is a strategy to delay payment from the insurer.
The insurance company will likely try to talk you out of hiring an attorney, especially if the potential settlement is high, by telling you that the attorney is expensive, and you will lose money towards those legal fees. This is generally a strategy to get claimants to represent themselves, which is an advantage to the insurer.
Recorded statements are not a legal requirement. If an insurance adjuster wants you to give a recorded statement, understand that you are not legally obligated to do so.
While it is unethical and unlawful for an insurance company to lie or deceive a claimant or policyholder, it is possible that they may withhold information when the right questions are not asked, claiming later that the topic never came up.
Any customer-facing employee of an insurance company, particularly those in policy sales or customer service, are usually trained in negotiation. They know what to ask, and what to say, to ensure they have the best interest of the insurance company in mind at all times.
Remember, insurance companies are a business, and their goal is to make money.
When should you hire a public adjuster?
If your claim is for a high or significant value, there is little risk to you as the policyholder, to hire a public adjuster to represent you. Even if you are confident in the value of loss you have suffered, an adjuster can offer you that second opinion or reassurance, and can often think of something that you didn't.
It is crucial that your claim is submitted accurately and with relevant detail to ensure you can get the right payment to cover your loss and property damage. Even the best insurers out there are not going to go out of their way to pay the claim.
To ensure you are properly represented, here is a list of questions to ask a public adjuster when meeting to determine if he or she should support you on your claim.
Which states are you licensed to practice in?
What are your credentials?
Have you worked for an insurance company in the past, and if so, for how long, and doing what?
Will you be handling my claim or will you be delegating it to a team member? If so, who, and will I have the opportunity to meet that person?
Who will be responsible for communicating with the insurance company and its representatives?
Do you have insurance for errors and omissions? And if so, how does that work?
How many claims are you currently representing?
Do you have any upcoming time off that will potentially cause a delay for the processing of my claim?
What claims, similar to mine, have you handled before, and what were the outcomes?
Can you provide references for customers similar to me that you have helped in the past?
What are your fees, and will you consider a capped fee?
How is your fee agreement structured, and can I get a copy?
What are my rights should I wish to terminate our contract?
After you have completed your interview, it is always wise to research a public adjuster online for reviews made by other customers. As part of your research, be sure to check the Better Business Bureau to see if there have been any formal complaints logged about this adjuster. If you do not find an online presence for the adjuster, this should be a red flag that they are not legitimate, and you should move on to another option. You should also test a potential adjuster's responsiveness by placing a call to the adjuster at the top of your list after you have conducted interviews, to see if the phone is answered promptly, and if you get a voicemail, how long it takes for them to return the call.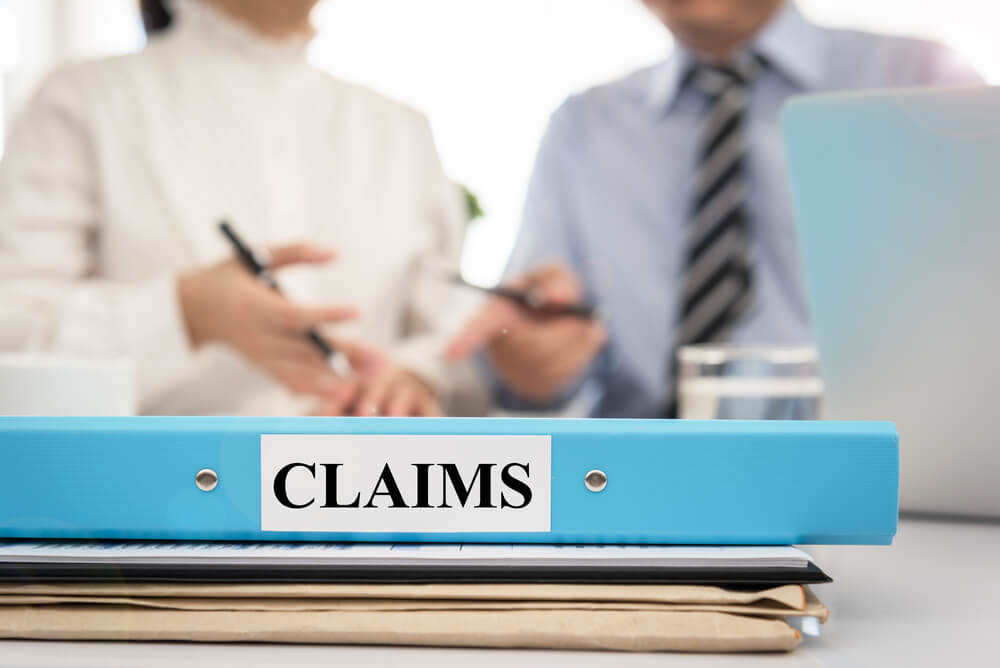 How much does it cost to hire a public adjuster?
In most situation, public adjusters are compensated based on a percentage of your total claim, which is referred to as a contingent fee. So, if you are making a claim for $150,000 in property damage, and your adjuster charges an 8% fee, then you will be paying $12,000 for the adjuster's services. In most states, the percentage that the adjuster can charge is regulated by the state. But, not all adjusters are the same, so you may find adjusters who work on one of the following payment structures:
Hourly rate
Flat fee
Retainer
So while in most cases, your public adjuster will be open and honest in fees, it is always a good idea to check how much your state allows. And sometimes, adjusters do actually put a cap on how much they can make off your claim, which is likely their fixed fee, and this is especially helpful for significant claims where every dollar counts. Be sure to ask this of any adjuster that you consider for hire.
For hourly adjusters, it is important to understand how many hours they generally apply towards a claim, so that you are not surprised by an excess fee at the end of the claim process, and also so that you are not disappointed in finding out that they did not put in the effort you had expected.
A retainer fee is usually one where some sort of advance non-refundable payment is required. Often, adjusters who charge in this way will put the funds in a special trust and then those funds are later deduced from the final cost of their services. If your adjuster charges a retainer, ensure you understand how the balance of their fees will be determined and negotiated.
As we mentioned above, getting a copy of the adjuster's fee agreement is important, and should be one of the questions you ask when meeting with an adjuster for the first time, and before you agree to make the hire. If the adjuster is unwilling to share this information with you, move on, and find one that will.
As you prepare for hurricane season, remember to keep Bulldog Adjuster's contact information as part of your hurricane season preparedness kit. After a storm or in the face of any damage, you'll want experts on hand to analyze the damage to your home and help you get the largest possible settlement from your insurance company. Contact us today for a free home inspection!