In a society where we all treasure the assets we work so hard for every day, it's no surprise that the insurance industry is booming with no signs of slowing down. It only makes sense that, for as hard as we have worked for those assets, we want to protect them financially, whether it be our home, vehicles, businesses or other personal property. This can be achieved with the help of an insurance policy and the expertise of a great public adjuster.
Evidently, the best way to guard our assets is to carry insurance coverage on them. Insurance policies give us the opportunity to protect our valuables in the event of anything from a minor claim to a complete catastrophe and loss of property.
When natural disasters hit across the country at escalating rates, and car accidents are more common than we would care to admit, the insurance industry is a high opportunity market that is seeing no shortage of claims.
In the event that hail destroys the roof of a family home, precious jewels are stolen, or a vehicle is totaled in a wreck, insurance policies are designed and customized to protect your property and help recoup your losses from damages incurred.
Understandably, insurance coverage can be complex: this is where claims adjusters can be of great service to policyholders. A public adjuster is essentially an advocate for the insured to make sure that claims are maximized to the fullest potential noted in the policy.
Just as there are varying types of insurance, there are multiple types of insurance claims adjusters, including staff adjusters, independent adjusters, and public adjusters. Depending on what side of the policy you hold will ultimately determine which type of adjuster would be the most beneficial to you.
As a policyholder, in the event you are required to file a claim, a public claims adjuster would be the person to call on to assist with the filing process from start to finish.
The Role Of a Public Adjuster
A public adjuster works specifically to represent and advocate for the policyholder in an insurance claim. Depending on the incident that occurred and the value of the property at stake, you may find yourself working with different expertise levels of adjusters.
Some focus on large claims, while others may only work smaller value claims. At any level, their role in the claims process is to assist and expedite the conclusion of a claim by appraising and negotiating the maximum potential payout for the policyholder.
The higher the value of an asset typically means the more detail required in a claim and cost in policy coverage. The end goal of any public adjuster in the industry is to help protect those assets by working through complex claims and resolving payment of any and all damages incurred.
Working through an insurance claim can be a tedious and time-consuming experience, and can sometimes be emotionally challenging for those who have just gone through a devastating loss of their property.
Hiring a public adjuster definitely takes some of the burden off of the policyholder. By handing the reins over to the adjuster, the insured party can rely on them to be the main point of contact for the duration of the claims process.
Once the decision is made to hire an adjuster, the key is to find a reputable one that will represent your claim while still charging reasonable fees. Be sure to ask for references before pulling the trigger and ensure the adjuster has a successful track record with previous clients. With an important event like this, you want to be comfortable trusting the adjuster of your choice.
What a Public Adjuster Does
Though it is possible for policyholders to navigate significant claims on their own, it can often be helpful to bring in a public adjuster to assist with the process. As the "middle man" between the policyholder and the insurance company, they are able to provide an unbiased evaluation of asset value to support the pending claim.
Rather than trying to respond to the insurance company on your own as a policyholder, the public adjuster acts as the liaison through the entire process. As experts in their field, they perform extensive research to determine the damages claimed by the policyholder, and ensure that their client is receiving the highest available payout under their coverage.
In addition, they are able to identify potential losses that the insured may not have recognized as a covered item in their policy. Essentially, instead of having to rely on the insurance company to decide how much a policyholder gets to rebuild their home, hiring an effective public adjuster can help lock in the best possible settlement with much less work required by the claimant.
Particularly with larger claims, this process can be daunting to someone unfamiliar with legal terminology included in their policy. This can be a huge help to policyholders, especially when they are going through a loss or significant damage to property.
When dealing with a significant loss or damage to property, the last thing we want to focus on is interpreting clause after clause noted in insurance policies. By hiring an adjuster, the claimant relieves themselves of a large portion of the leg work required to satisfy the insurance company's requests. The adjuster is there to provide counsel to their clients and help them understand the details of the claim and potential outcomes for settlement.
Since each individual claim can be so different, public adjusters evaluate insurance policies on a case by case basis and assess the total coverage that may be applicable to a certain claim. Extensive research is done to determine the damages claimed by the policyholder, and those facts are then detailed and quantified in a series of documents presented to the insurance company.
This may result in several submissions to the insurance company. The adjuster is then responsible for responding to any follow up questions from the insurance company. They will work closely with their clients to make sure they have the most accurate information possible to present in the claim.
Many public adjusters will specialize in one particular type of insurance, such as business or home insurance. It's important to connect with the right type of adjuster to fit your claim. In most cases, public adjusters will only handle insurance claims related to property damages and the losses that they trigger.
When dealing with a business claim, factors such as business income, builders' risk, mechanical and electrical breakdown, extra expense and expediting expense, and leasehold interest are considered.
Though the health insurance industry is also incredibly vast, it is much less common to see public adjusters represent claims involving health insurance policies. In cases like that, it would be even more critical to employ someone familiar with the nuances of the health insurance industry.
The Qualifications That a Public Adjuster Needs In Order to Practice
Technically speaking, with the exception of holding either a high school diploma or GED, there are not required or mandated qualifications that a public adjuster needs in order to practice. In the industry, you will find that most successful adjusters also hold a bachelor's degree.
Generally, it would not matter what specific area of study the degree was in. It's also very common for those entering the field to have some kind of prior experience in the insurance industry. Having a base foundation of knowledge is what will set apart an experienced and effective adjuster.
While nearly all states now require some form of certification or license to act as a public adjuster, in some cases it may not be required. The only remaining states that currently do not require certification are Alaska, South Dakota, and Wisconsin.
Much like a law degree, once an adjuster is approved to practice in a particular state, they are only allowed to in the state which their certification was received. Essentially, this means it would not be transferable state to state. If they choose to provide services across multiple states, they would then be required to expand their certifications in each of the states they plan to practice in.
You will also find that many claims adjusters also join various industry associations or organizations to help stay current on regulation changes or industry trends. This gives them an opportunity to network with other professionals in the industry and share experiences and success stories. Expanding their network will only help public adjusters when looking to market themselves to prospective firms or clients.
When a Public Adjuster Must Be Brought on Board
As previously discussed, the process of filing an insurance claim can be overwhelming to the policyholder. If you have just lost your home, chances are the last thing you are focused on is submitting document after document to your insurance company.
By deciding to bring on your own public adjuster, you are placing the burden in their hands: not yours. Timing, of course, can depend heavily on the details of your specific claim. It is important to act promptly to make sure that the adjuster can effectively represent you while negotiating with your insurance company. This will allow you to focus on what's really important, and that is to begin rebuilding and healing from your loss.
A public adjuster represents the policyholder directly and is able to expedite the claims process so the policyholder receives their payout as quickly as possible. In the case of loss of one's main residence, this is critical to getting back on track with everyday life.
While many adjusters prefer to handle large claims for a larger percentage payoff, smaller claims may also be handled. With small claims, an adjuster may charge a larger percentage fee for representation. Often, you will see the payout percentage figure decrease the larger the claim is. The best adjusters will work tirelessly to ensure their clients receive the most from their policy.
How The Public Adjuster Process Works With Respect To a Claim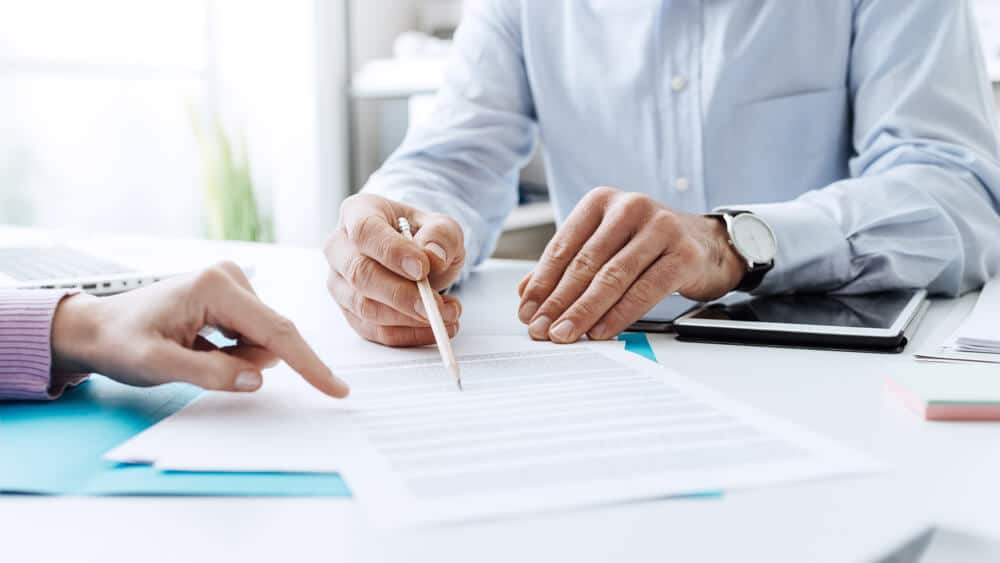 Most insurance policies contain pages and pages of legalize, which can be difficult to translate for the everyday person. An adjuster is trained to dissect each policy carefully and identify all potential areas for recovery, some of which may not be recognized by the policyholder.
When evaluating a claim, a public adjuster will examine and detail damages to the policy holder's property, its contents and any correlating expenses in order to accurately record the amount of the claim. It is critical to determine these values so that the adjuster can settle the damages with the insurance company.
After a throughout evaluation has been performed, the public adjuster will prepare, document and support the claim on behalf of the insured party. The professional experience of an adjuster ensures that the policyholder isn't leaving anything on the table when it comes to their claim. The larger the claim, the more questions that are asked by the insurance company. This can often lead to extensive amounts of paperwork to submit.
Rather than having to spend hours on the phone with your insurance company, your public adjuster will take that on instead and negotiate directly with them. Depending on the complexity of the claim, this could potentially save hours of time for the insured.
The adjuster will keep the policyholder informed of updates through the entire process leading up to resolution and settlement. In the event a discrepancy is found following the settlement of the claim, your public adjuster can assist with reopening the matter and helping negotiate additional funds if warranted.
From start to finish, a public adjuster is there for you to help navigate the claims process and make sure you and your family are able to move on from the event which triggered the claim, no matter the dollar amount.
Of course, the larger the claim, the more attractive it will be to adjusters. Be cautious when making your final selection on an adjuster to represent you. Fees will vary depending on the amount of your specific claim, so make sure that you shop around and find the right fit for your situation.
Overall, the decision to hire a public adjuster will make the claims process much less painful for the insured.
Now that you know what a public adjuster is, consider reaching out to Bulldog Adjusters if you've had your claim denied, been given a lowballed settlement offer, or have been waiting for months for funds you need for necessary repairs.
We get you the biggest possible settlement on your claim!