Having a pipe burst in your home is no picnic. Water damage in your home is costly to repair and fixing the pipe burst itself can be a major expense. But having a pipe burst is not uncommon for today's homeowners, especially if you live in a home with older pipes or you live in an area of the state that gets cold winters.
There are a lot of reasons a pipe burst can happen in your home. Here are some of the most common:
Freezing pipes: Cold weather can cause the water in the pipes to freeze, putting a lot of pressure on the pipes.
Deterioration: Pipes that have deteriorated can leak at seams and joints. They are more susceptible to a pipe burst because they are weak.
Old pipes: The older a pipe, the more likely it can have a pipe burst. Older pipes may not be able to handle the pressure from expanding water.
Misuse: Pipes that aren't used properly may be more likely to burst.
Damaged pipes: Pipes that already have some damage can have a pipe burst if there is a leak or freezing weather.
A pipe burst can lead to expensive repairs. Some pipe bursts happen under your home or behind the walls meaning a plumber will first have to gain entry to the pipe before repairing the problem. This could result in damage to your floor, foundation, and walls.
There is also the resulting damage from the water. Not all pipe bursts cause damage to the interior of a home, but it does happen. A pipe burst in the kitchen, for example, can cause water damage to the contents of the cabinets, the flooring, the baseboards, and textiles.
If a pipe bursts in a living area the damage to the interior of the home can be even more extensive. There could be water damage to rugs, furniture, walls, art, and electronics.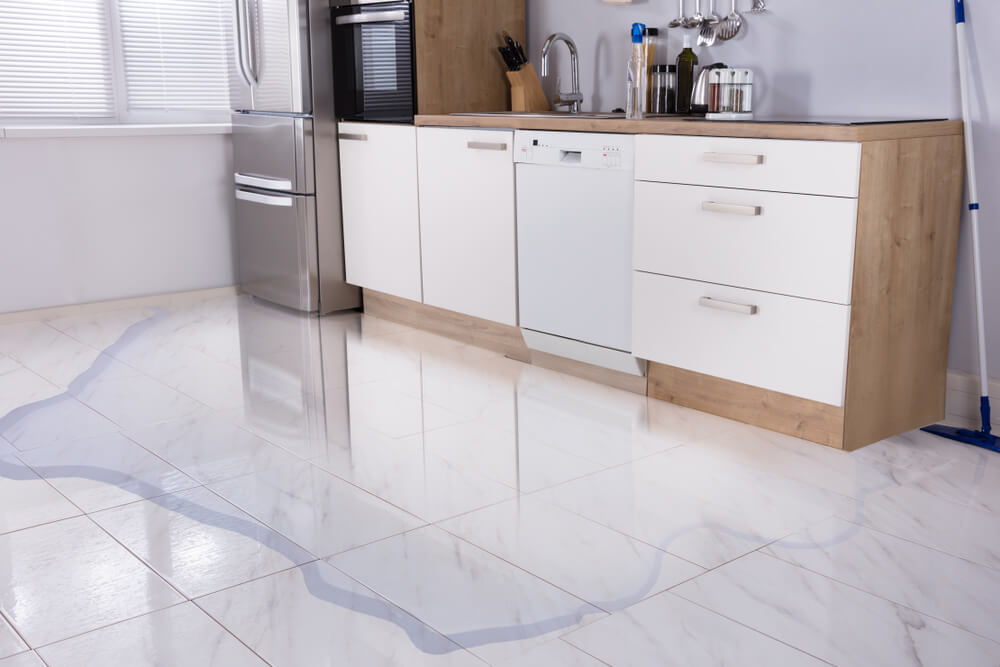 Pipe Burst: Signs and Symptoms
The earlier you detect and repair a pipe burst, the less damage it can cause to your home. A pipe burst can happen inside or outside the home and the signs of one can show up inside or outside too. Some pipe bursts aren't sudden and explosive, so they may go unnoticed, but if you know what to watch for you'll be able to detect and repair your pipe before it causes a larger problem.
Some signs to look for include:
Water stains: With a pipe burst it's possible to have water stains inside or outside the home. They can appear as faint discolorations or dark patterns on walls, floors and underneath cabinets.
Dirty water: If the water coming out of your taps looks dirty, you may have a pipe burst. A broken pipe can pick up dirt and transport it through your water supply lines.
Low water pressure: Monitor your water pressure for changes. If there is a change in your faucets or showers, you may have a pipe burst.
Pipe Burst and First Steps
While there may be no way to avoid having a pipe burst in your home. There are some things you can do in case it happens. The first steps you take are critical in minimizing the damage and staying safe.
A pipe burst can be a major home emergency, so get familiar with the emergency steps you will take if you ever find yourself in this situation.
Turn Off the Water if You Have a Pipe Burst
If you have a pipe burst in your home, the first step is to shut off the water to the home. Locate your main valve to the home and shut off the water. If you don't know where your main water valve is, be sure to locate it before you have an emergency.
You may also wish to turn off the electricity to the part of the home with the burst pipe.
If you live in a condominium or an apartment and don't have access to the main water valve, contact your building manager or landlord immediately.
Contact A Remediation Specialist if You Have a Pipe Burst
A pipe burst is a serious plumbing issue, so once you have turned off the main water valve to the home, be sure to contact a plumbing professional. They can examine the damage and locate the exact source of the broken pipe. Sometimes a burst pipe is behind a wall, under the home or even under the foundation. A professional is better equipped to find and repair a pipe burst.
The cost to repair the pipe will depend on the severity of the damage and where it is located. Be sure to have a plumbing professional picked out before an emergency so you know who to call.
You may also wish to contact a remediation specialist at this time. If the water damage is extensive, a water remediation company can help you salvage your property and minimize the damage. They can install fans and dehumidifiers, help lift the carpet and dry out flooring and walls.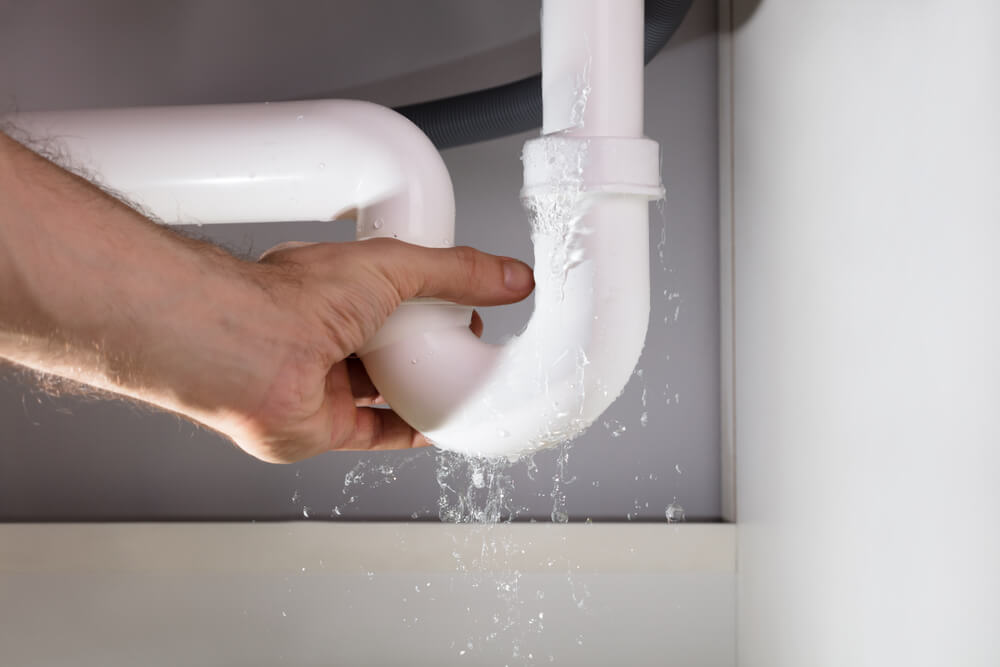 Remove the Water from the Pipe Burst
After you have turned off the water to your home and the electricity if necessary, it is best to start removing water from your home immediately. Get as much of the water out of your home as possible. Depending on the severity of the pipe burst, you can use mops, towels, sheets, bedding or other materials to soak up any standing water.
Take measures to dry out as much of your personal property as possible. These steps will help avoid potential mold growth.
Keep in mind, this is useful only for clean water pipe bursts.
Contact Bulldog Adjusters after a Pipe Burst
If you have a pipe burst, you may need to seek help from your insurance company. Your homeowners or renters policy may have coverage that will help you repair and restore your property. Call Bulldog Adjusters immediately and make sure to take photos and document all the damage to your property. We'll give you a free inspection and fight for the largest possible insurance settlement from your insurance company.